Consultancy | Creation | Communication
Communication starts with listening…..
The 
 formula stands for Consultancy, Creation and Communication, the very core of our business. We listen to you, research your business, give you a no-nonsense feedback and coach you to the right concept with your needs in focus.
We create your website on a robust and proven CMS on our servers and keep your content 24/7 up to date with your input. We make your site a hub to communicate with new and existing clients and help you setup campaigns to grow your business.
Advice
We always start with listening. Based on what you tell us we will determine a road map and write a concept that you can work with. Consultancy doesn't end with the release of your website.
Brand Identity
A start-up or need for rebranding? Don't worry we got you covered. Your digital and paper presence is in good hands and we will help you show the world what your business is about.
Marketing
A website is all about marketing. With 28 years of experience in the pocket we know what we talk about. B2B or B2C, we will deliver on content and a visual concept that will unlock your market.
Web design and development
Costume design, efficent and fast, no mock-ups and pictures to stare at. The moment we get the idea we start building your web presence or e-commerce site so you can see a working and functional design we can discuss.
Content creation
Writers block or no material to fill your site? We are a one-stop-shop solution. Not only SEO responsible texts but also media like photography and video are part of the package. You know the phrase a picture is worth a thousand words.
Graphic design
By designing your brand there is no holding back in printing your business cards or other much needed presence on paper. For the EU region we can deliver your printing material right at your doorstep. Did we say we are solution driven?
Domain and website hosting
In order for you to have the best customer experience we host your site, domain and mail. You don't have to deal with the headache of getting everything to work. We take it out of your hands so you can focus on what is really important to you.
Site management
While we host on a secure server, we deal with the every day problem of security and updates of your site. But that's not all, need a quick change in your site, an update of your business, new products? Don't worry, we take care of that!
Social media
Now that you have your site you need to get engaged with your clients. Direct marketing, Facebook, Instagram, Twitter. What tools should you use? Help us to set up your campaings and determinte the right channel to get it done.
Covid-19 Proof
We work at distance, digitally just around the corner. Whatever tool your prefer, Whatsapp, Facebook Messenger, Skype, Zoom, phone etc. We are here to listen. We are dedicated to get the job done, almost 24/7. Do you need us to be at location to photograph or shoot videos? We will take all precautions necessary to reduce any risk.
Need on-site support with installing mail or other issues? No problem, download Teamviewer and we solve the issues at hand.
Tailored solutions growing your business
28 years of experience in marketing and sales and clients of all types of businesses gave us the opportunity to have a unique philsophy to offer you the best.
About Nicaragua
In 2010 Pieter, the founder of 3C, was on an assignment for a Dutch art company in Nicaragua. This work sealed his fate, not only did he fell in love with the country but also with his present wife Dania who is also one of the team members.
We have the best daily inspirational view from the office on Mombacho Nicaragua.
The company is based in Nicaragua while the hosting takes place on reliable servers in the Netherlands. We have an international portfolio of clients who like our approach. No massive overhead because we keep a small footprint and a small dedicated staff. Project dependant we have dedicated free-lancers working with us.
We are competitive because we have a low cost and efficient streamlined workflow, we deliver the best for an interesting price. For our EU clients are we also available after business hours. So you can run your business and talk to us when it's convienant for you.
About Pieter Nieuwenhuijs founder of 3C
Born in the Netherlands and a background in sales B2C as a CEO of Harley World Arnhem and later on as a sales manager for B2B in different companies, he started to shape his own philosophy how to support entrepeneurs with their internet presence. Graphic design and photography are his passion added these days with creating video. His strength is building a long term dedicated and engaging relationship with his customers. Serving clients in English, Dutch, German and Spanish.
Site management or managed hosting means we take away the headache of keeping your site up to date.
What does this mean for you? Technically we keep the site up to date anyway as part of our hosting agreement.
But we all know that you have to keep your customers and potential new clients informed about your business. That's where we pick up that task, you just have to drop us a mail, a whatsapp message or any line of communication and we swiftly place the needed content or add pages to your site. For prime customers we even offer a free cloud service where you can upload your files. Let us talk about the hosting plans and find out what fits best.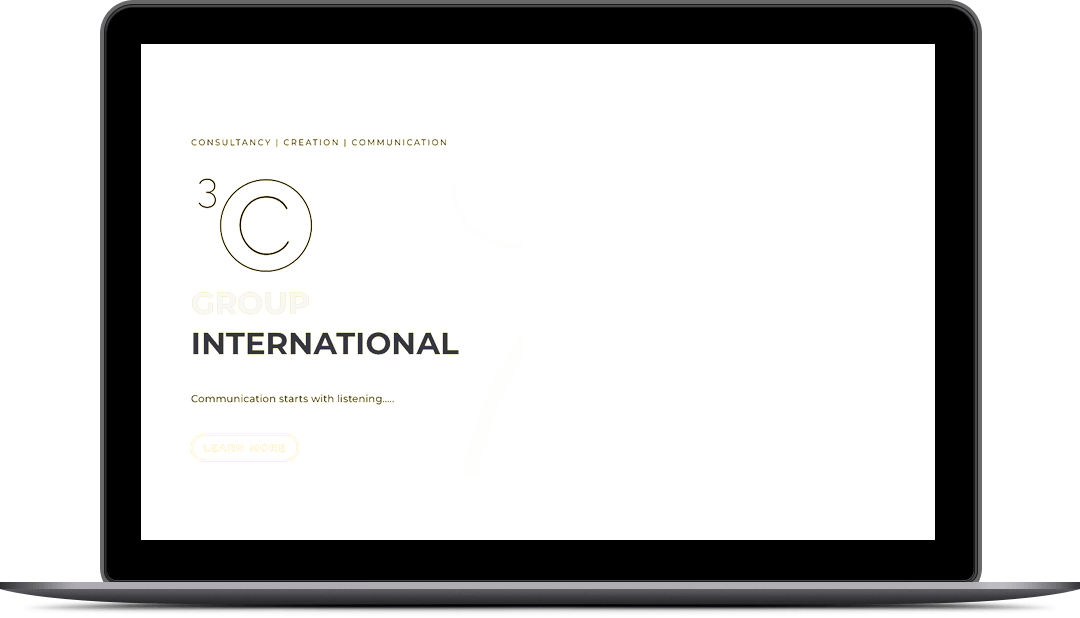 Contact Information
3C Group International
International calls: +32 (0)35 000 409 or +31 (0) 6 1353 9380
Whatsapp: +505 7554 1815
Skype: group3c
Address
Valle Santa Rosa
B2 68

Ciudad Sandino
15700
Nicaragua 
Let's Start Something new

Say Hello!